Preschool game combines fun and easy play with a big surprise
Fish out the treasures without upsetting the blowfish
Watch your hand or it could make the fish expand
Entertaining game for young kids
Will a player's hand make the fish expand? This fun game combines fun and easy play with a silly and exciting payoff. Try not to startle this silly Blowfish who has collected all kinds of special treasures. Reach inside the bowl to fish out the treasures… but watch out. If a player grabs one too many treasures, The Blowfish might expand suddenly, Sending them out of the game. The only player not to make the Blowfish inflate wins. In the advanced play option, players count up the number of points for each of their treasures, and the player with the most points wins.
Safety Warning
not_suitable_under_3_years_supervision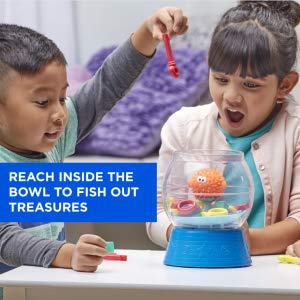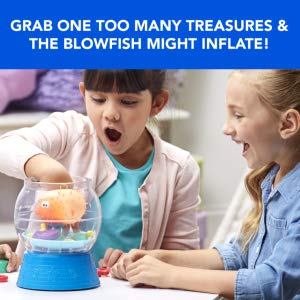 Get ready for a surprise! The Blowfish Blowup is for kids ages 4 and up, combining fun and easy play with an exciting surprise!
Kids can fish out the plastic treasures, but don't upset the blowfish otherwise it will inflate.
If you take out the treasures without inflating the blowfish, you can keep the treasure! If you inflate the blowfish, you're out and everyone puts their treasure back.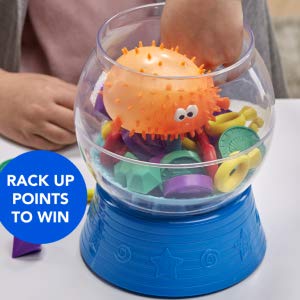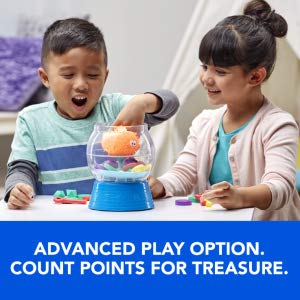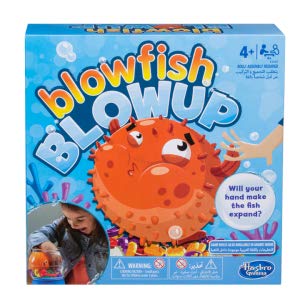 Count up your treasure to see how many points you have. To win you must have the most points.
The player that makes the blowfish inflate is out of the game. The remaining players count the points of their treasures, the person with the most points wins!
Includes:
Plastic fishbowl (2 pieces)
Base
Floor
Blowfish on stand
24 plastic treasures
Instructions